Book a FREE remote video valuation of your property
Ellis & Co is offering free video property valuations, which could help you move closer to selling or letting your home during the Coronavirus restrictions. As well as being able to provide an accurate and thorough valuation of your property remotely, our experts are also on hand to answer any questions you may have about selling or letting your property during the Covid-19 outbreak.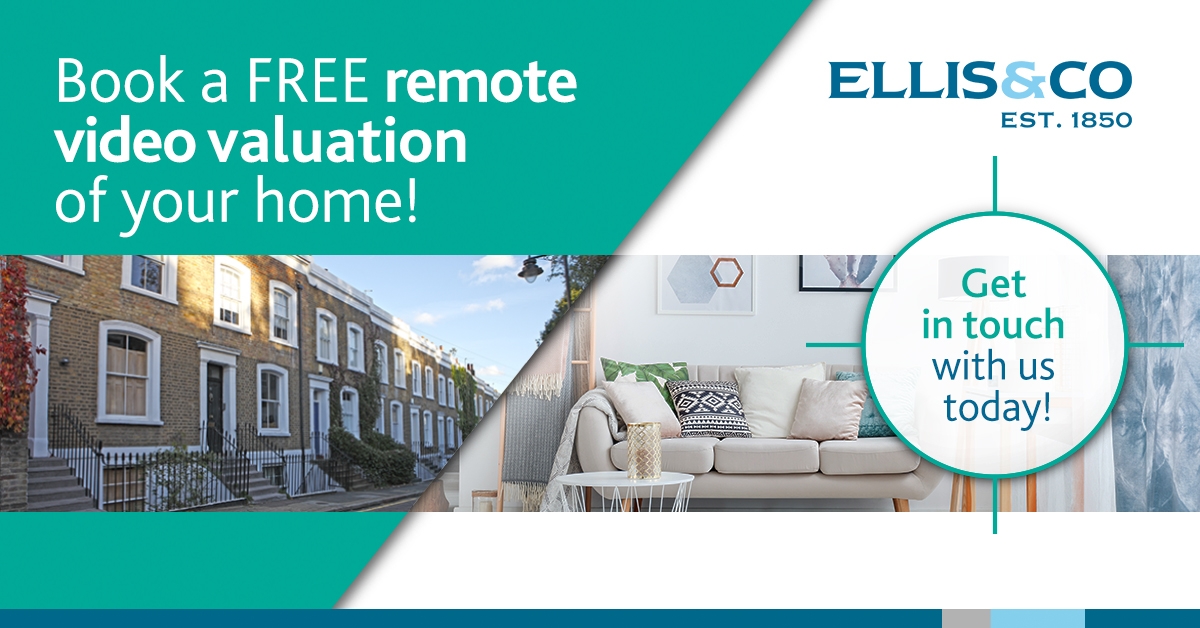 Video valuations are totally free and can take place at times and dates to suit you.

All you have to do is 'walk' one of our property experts through your home during the video call, pointing out key features and answering any questions they may have in order to provide an accurate valuation.
We'll then provide you with a complete valuation, as well as suggestions for improvements that could increase the value of your property and/or increase your chances of a quick sale.
Our remote video valuations are very similar to our standard valuation visits:
To start the process, complete the online form and book an appointment
An expert from your local branch will get in touch to arrange a time for the video call that works for you and establish the best software or app to use (i.e WhatsApp, Facetime, Zoom)
Our property expert will give you an overview of the current market conditions during the video call and guide you through the valuation process
They'll 'walk' through your property with you on the call and ask questions that will help them provide an accurate valuation
Once the call is complete, our expert will email through your valuation report based on the video call and their knowledge of your local area and market conditions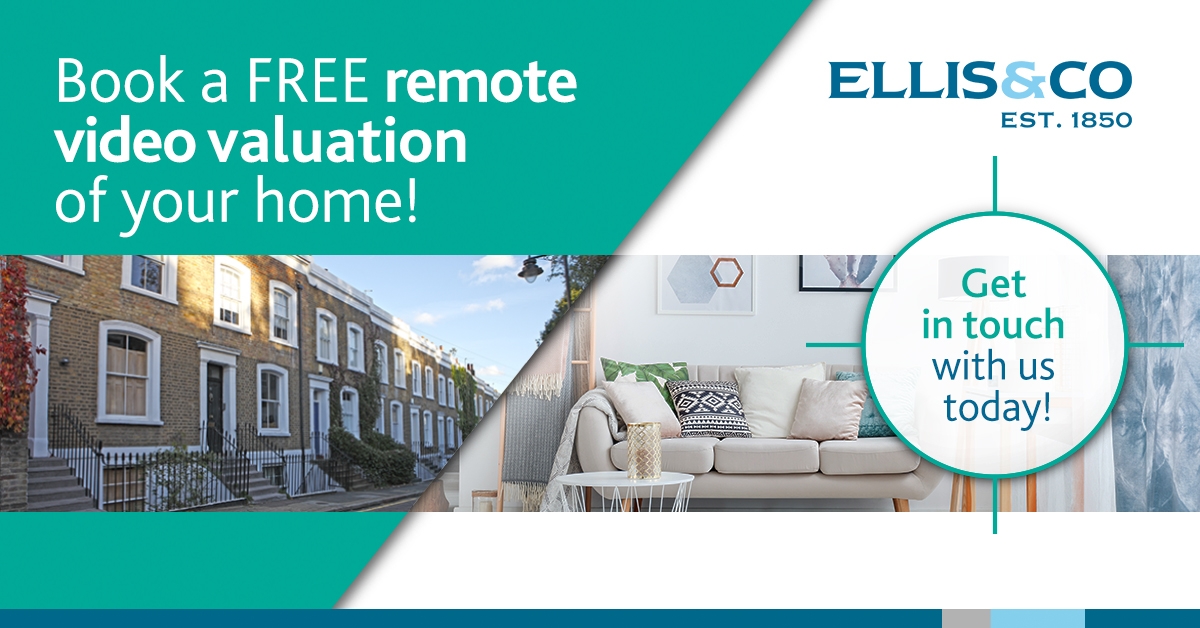 Harrow - Estate and Letting Agents
We're proud to offer a wide range of properties for sale and to rent, in Harrow and the surrounding areas.

At Ellis & Co Harrow we pride ourselves on our high level of customer service and knowledge of the local property market.

Our main areas of business are residential sales, lettings and property management.

If you have a property to sell or let, are looking for a new home, or would like us to manage a property on your behalf, please do get in touch with the team. We can also provide a free sales or lettings valuation of your property.

Opening Hours
–

Monday

–

Tuesday

–

Wednesday

–

Thursday

–

Friday

–

Saturday
Please contact our team for further information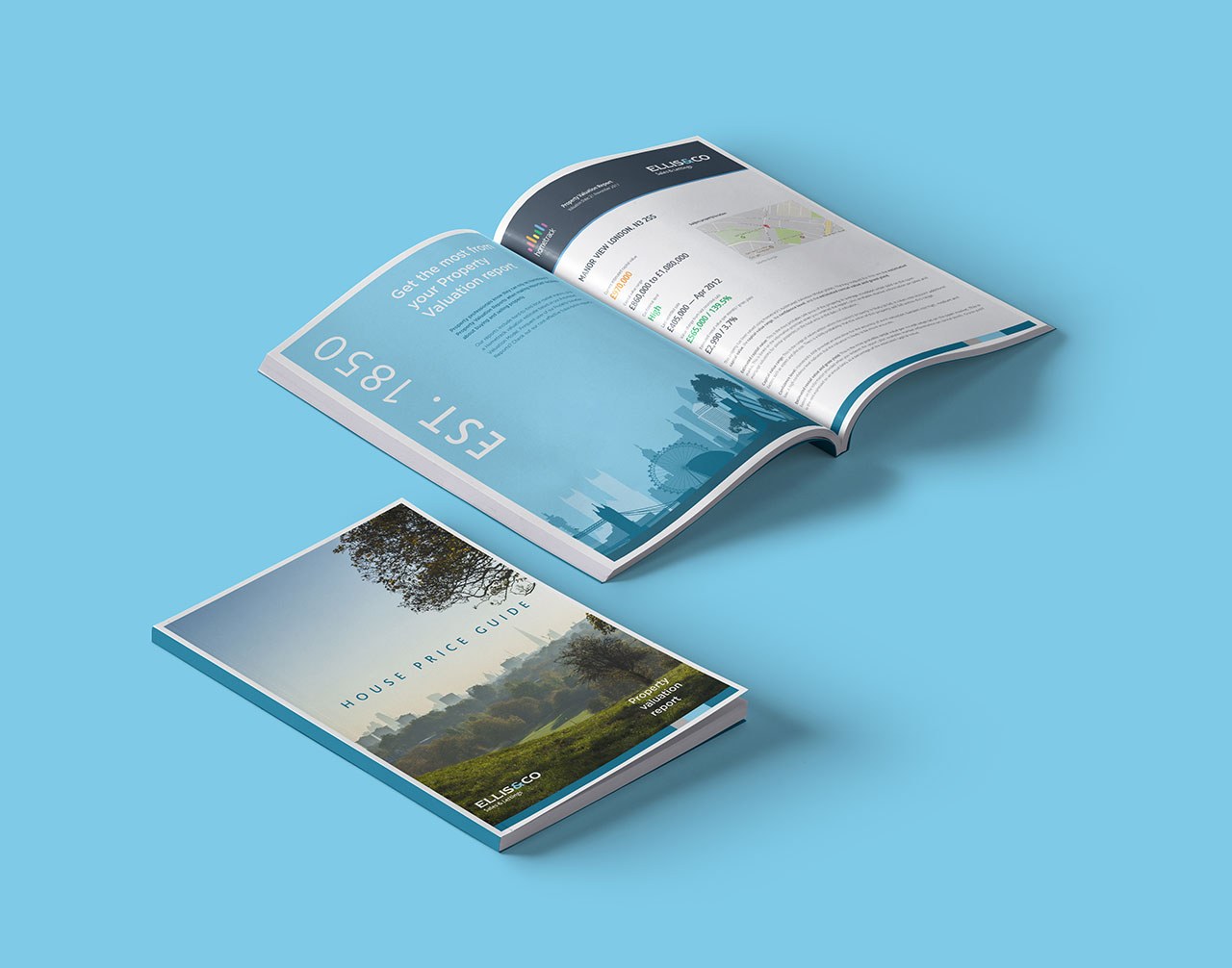 FIND OUT HOW MUCH YOUR PROPERTY IS WORTH
Get your FREE Hometrack Valuation Report worth £19.95 now
These reports are relied upon by most mortgage lenders and include a valuation, market analysis and recent, local sales data.
"Excellent customer service and the lettings team is very helpful. They found a property within our budget, the moving process was smooth and the issues we had with the property after moving in were solved quickly. Dan and Ray are the best! Highly recommend!"
"I have been dealing with Dan at Ellis and Co for the last year and a half. Dan is extremely professional and will always get back to me if I have a query or a problem with my brothers' rental property. He is friendly very approachable and organised and incredibly good with the tenants. It is great piece of mind that I can deal with Dan, and anything that arises is resolved straight away. Thank you."
"Very impressed with the mannerism and enthusiasm shown by the staff at Harrow (Rakesh in particular). I had my property valued by Nikkesh, not only did he give me a fair and very realistic valuation, but he wasn't pushy either. They found me a tenant within a week, and was very happy on how they handled the whole move in especially as I don't live in London myself. I have used many agents in the past, but the team at Ellis really know what they are doing. I have two of my properties managed by them (one of which bought through them through Rakesh) and I've had no issues at all. Thank you guys, Christmas presents on the way!"
"Rented before with Ellis & Co. very welcoming when I visited the office. My handler was Ray who was very professional to me and when I lived in the property I reached out to Dan Vincent for any issues and he resolved them in good time and was very efficient to me. I will use Ellis & Co in the future should I return to Harrow as they were very professional and made my move run very smooth."
"We used Ellis and Co Harrow to sell our flat in Wealdstone.They were professional, kept up updated with viewing, feedback and gave us some great advise on how best to present our property for sale. Best of all they got us an asking price offer. I would recommend Raj, Rakesh and the team to anyone buying and selling in the area."
"very good agent to rent through. Helpful with all papers and moved us in nicely. Would thank them and tell everyone to see them for rent property. Ask for Dan who is very good and understand the tenant well"