Whether you are a first-time buyer or looking to trade up, the London property market really does have a life of its own when compared with the rest of the UK.
Prices in the capital have been consistently high and consistently growing over the past decade, ruling out owning a London home for many wannabe buyers.
Throw into the mix the sheer size of the city and buyers are faced with a daunting prospect when house hunting in London.
However, with average asking prices in the capital dipping below £600,000 for the first time since 2015 recently, the door has been left ajar for first-timers or those living elsewhere, where prices may be holding up better, looking to move into the capital.
As well as revealing five of the best properties for sale in London for less than £400,000, this guide will outline what you would need to earn to borrow that kind of money and provide some handy tips for buying a home in the capital.
How much do I need to earn to get a mortgage for £400,000?
While the amount lenders are willing to loan home buyers varies, most will lend between four and 4.5 times a buyer's salary depending on their individual circumstances.
So, buyers wishing to buy a property for £400,000, with a 10% deposit (£40,000), could need a household income of between £80,000 and £90,000.
The best way to get an idea of how much you could borrow is to use an online mortgage calculator, but this can only act as a guide.
Speak to a mortgage broker or lender initially to discuss your finances before setting out on your property search.
Where to buy a house in London for under £400k
While large, central properties below £400,000 in London are rarer than hen's teeth, there are plenty of areas buyers on a budget can look for their next home.
On most people's wish lists are good transport links into central London, good schools and a vibrant community.
With that in mind, we've chosen five of the best properties for £400,000 or under in North London...
Tottenham, N17
With a vibrant community feel and brilliant transport links to central London via Seven Sisters and Tottenham Hale, Tottenham is a great option for buyers with tight budgets.
Rows of Victorian terraces dominate the area, although some new-build properties are available, too.
Take a look at this great two-bedroom flat for sale on a quiet road close to amenities and Seven Sisters station.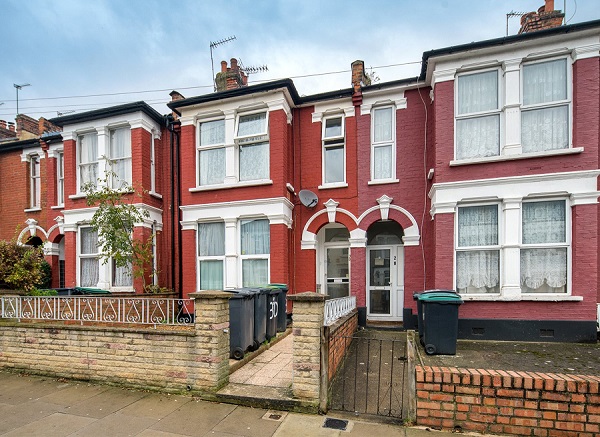 Finchley, N3
Famed for being the home of former Prime Minister Margaret Thatcher and comic Spike Milligan, Finchley has long been a popular settling spot for a wide variety of home buyers.
The area's links to central London are via the Northern Line at East Finchley (zone 3), West Finchley and Finchley Central (both zone four).
This superb two-bedroom flat has its own rear garden and a share of the freehold - it's also within a minute's walk of Finchley Central station.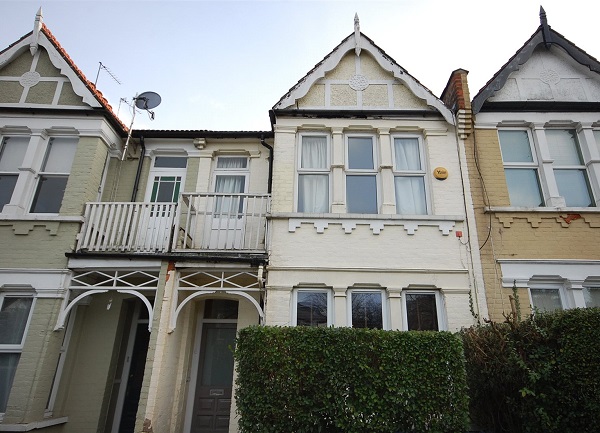 Islington, N1
A gem of North London and one of the capital most vibrant and popular areas with homebuyers, properties for £400,000 are rare in Islington and usually smaller in size compared with places like Finchley and Tottenham.
Buyers flock to N1 for its charming Georgian and Victorian period properties, as well as for three Tube stations into central London - Angel, Caledonian Road and Highbury & Islington.
This one-bedroom flat on a quiet residential street in Islington is one of the best on the market currently and well worth a look.
Woodside Park, N12
North of Finchley in the Borough of Barnet, Woodside Park is a little further from central London than the above postcodes.
However, Woodside Park and West Finchley underground stations are both in zone 4 on the Northern Line, meaning journey times of around 30 minutes into Leicester Square.
A host of new-builds have sprung up in the area to complement the larger family homes favoured by many home buyers with bigger budgets.
A great example of the kind of properties available in N12 is this one-bedroom new-build apartment just a stone's throw from Woodside Park station and Middlesex Golf Club.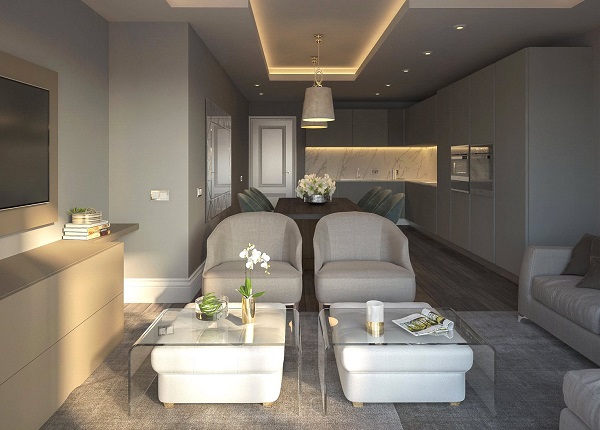 Wood Green, N22
North of popular Haringey, Wood Green offers buyers a little more brick for their buck compared with its trendy neighbour.
The Piccadilly Line from Wood Green station goes direct into central London, while the area's cute Victorian terraced homes are highly sought-after.
Alexandra Park, meanwhile, can feel a world away from London's hustle and bustle, but boasts incredible views over the capital to remind yourself you are still in London!
This converted one bedroom ground floor flat with a garden is a great example of what's available in Wood Green for under £400,000.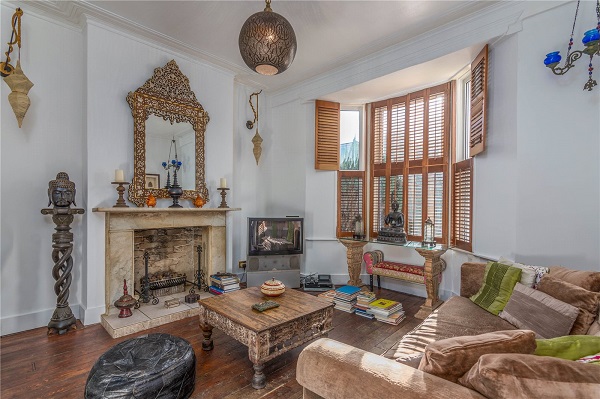 House prices in North London
The average price of a property in North London stood at £621,007 at the end of 2018, according to the Land Registry.
But as we've shown above, there are great properties available for those on smaller budgets.
Tips for buying a home in London
We've already established that great, affordable homes do exist in London. But how do you go about finding them?
Here are Ellis & Co's top-five tips for finding a dream London home...
1. Pinpoint your desired area: London is vast! Spreading your search area too wide will cost you valuable time.
2. Don't always follow fashion: One of the strange things about the London property market is the difference in prices between one area and, at times, the postcode next door. Bargains are often available if you're willing to sacrifice your dream road for one 100 yards away.
3. Speak to a local agent: Ellis & Co has branches all over London and we know the capital market as well as anyone. Striking up a relationship with an agent could give you an advantage over other buyers if the agent alerts you to a property new to market.
4. Be prepared to commute: As we've outlined above, being prepared to commute into work via a home in zone four or zone five will really help your budget. The more central you live, the more expensive property gets.
5. The importance of your deposit: Taking a more long-term and patient approach to buying in London is often a good strategy. If you feel your deposit could do with being larger, don't rush into buying - spend some time saving hard and be prepared to make some sacrifices along the way... once you're in your dream London property, it will all have been worth it!
If you are looking for a new home in London, take a look at our available properties or speak to your local Ellis & Co office.